Discussion Starter
·
#1
·
Last week I bought an Olympus E-510 because of all the good things I've been hearing about it from this forum. Diane, I think Olympus should pay you for being their "Official Labradoodle Forum Salesperson."
I was pondering getting an SLR and since the E-510 went on sale here last week I just had to do it.
This past weekend we went on a mini vacation to Tofino - which is about as far west as you can get in Canada. You can rent cabins right on the beach and the one we went to was pet friendly. They even had dog towels and a doggie quilt for them to sleep on.
Just about everyone walking on the beach had a dog so it was great.
Anyway, here are some pictures.
HENRY PLAYING WITH HIS FRISBEE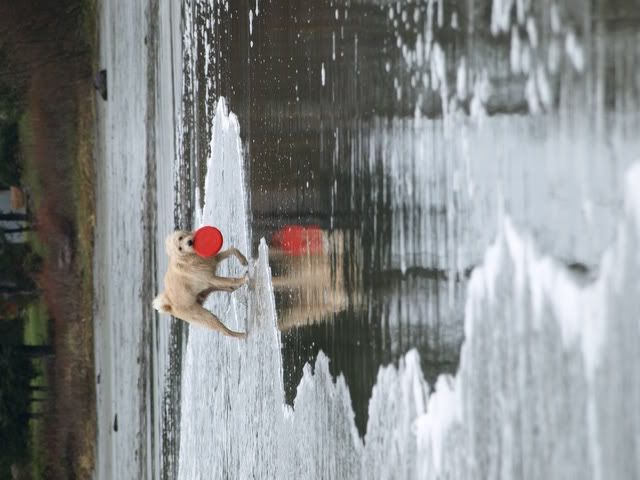 A VERY BAD THROW SENDS THE FRISBEE INTO THE OCEAN
[/img]
LAMENTING HIS LOST FRISBEE
HEY - A STICK IS JUST AS GOOD
[/img]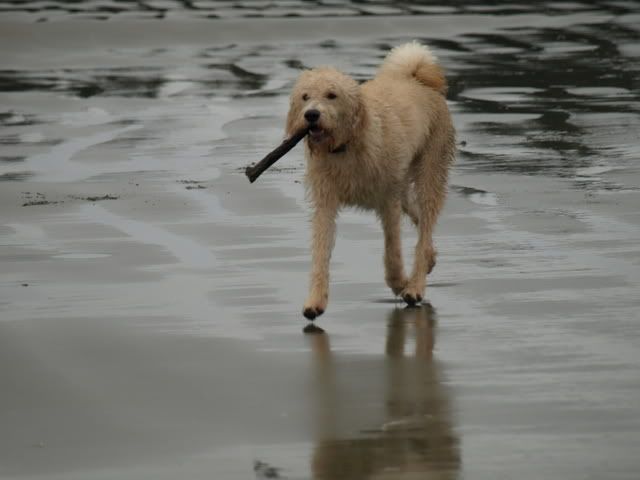 We went for a walk later in the afternoon when the tide was low to look for the frisbee. We saw a nice little cream coloured dog happily trotting along with it and we didn't have the heart to take it away from him.