Discussion Starter
·
#1
·
Here's the new look for Chouette.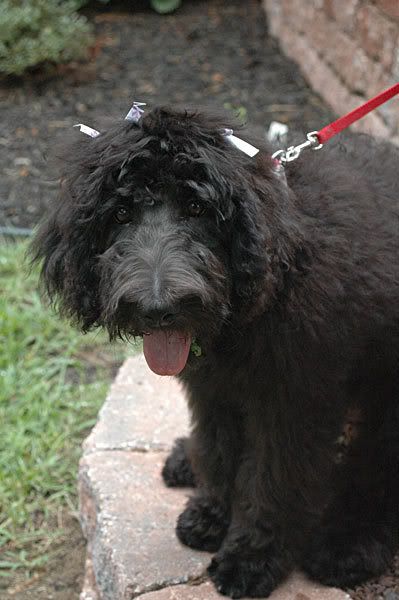 They did trim her eyelashes a bit, and I don't care for the blow-dry look. Also, we watched through the glass while they did the preliminary stuff, and Chou's tail was wagging merrily at first, but the groomer wasn't talking to her at all or reassuring her; she treated her as though she was an object. Then when the groomer pulled the hair out of her ears Chou started crying, and after that the tail was still.
So I wasn't thrilled. Is that normal? Do groomers need to be uninvolved to induce cooperation or did we just get someone who maybe should rethink her career options?
We were so glad to retrieve our little one! And at least now you can see her eyes!
Leslie