Discussion Starter
•
#1
•
Just kidding!! Look at these faces.........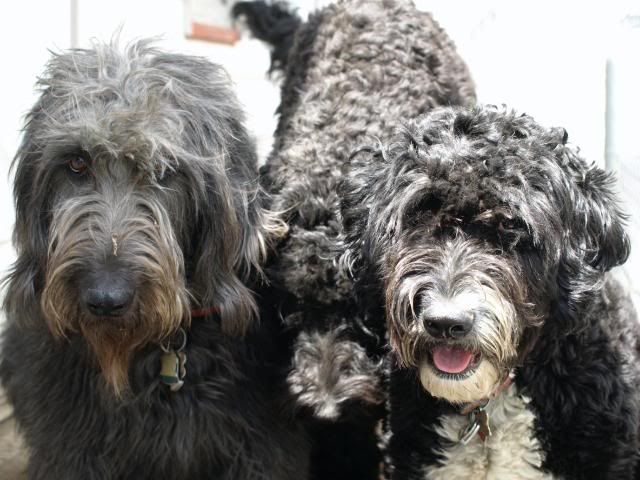 Jonah is on a diet and other two are accomplices!! Jonah's food has been cut done to 1 cup of food in the morning and 1 cup at night. His treats have been drastically reduced also. He is @ 100# right now. Since the diet started last week, he has more energy and has been playing much better and more often with the other two.
Yesterday, I came home to a disassembled and empty treat jar. Today I came home to an almost empty trash can and paper scattered through out the house!! :shock: :shock: Sorry.....no pictures.....I was a little miffed! They have never been in the trash before (and never will again....booby trap will be set!! :roll: )
I believe Jonah is the main culprit, but by the debris found in Miko's kennel.....she is no angel!! Jonah has not been thrilled with this so called diet, but it is for his own good.....poor little jello ribs!!
PS: You all know I could NEVER part with these precious little PITA's!!