Discussion Starter
·
#1
·
We spent 2 full days at the lake on Thursday and Friday! The doodles had a blast! We pulled up to an island, so the doodles could play the whole day! As DH reached for the dogs to unload them, he noticed BLOOD on Lucas front leg! He came in close to examine, and then found a TOOTH!!! For those of you out there with teething puppies... another dogs leg works as a great teething tool!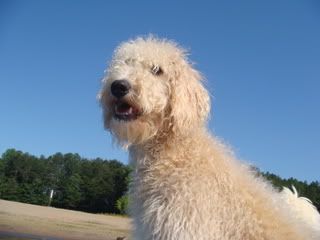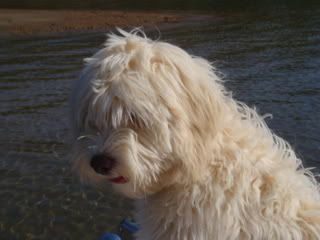 I had just bought them life vests to see if they would or could learn to float!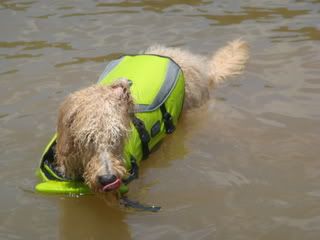 They did great in the vests! Lucas, did actually stop paddling! learned he could float with very little effort! Very Cool! Della, would rather be on something more stable...
They went fishing... watch Lucas go after one... he did this again and again...
Della was more interested in digging...
Here's Lucas fetching his ball... what a great swimmer!
At the end of both days... 2 very tired doodles...